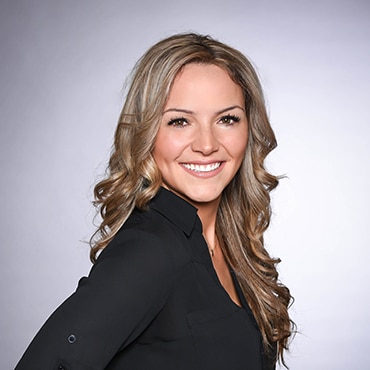 Front Desk Coordinator & Clinical Specialist
Victoria – better known as Vickie – is the first people you meet when you visit Embrace Orthodontics. Vickie's warm personality makes her the perfect person for welcoming you to the Embrace Orthodontics family!
Vickie was born and raised in Alaska. She has lived in San Antonio since 2011 and met Dr. K. when she was finishing her externship in dental assisting.
Outside the office, Vickie enjoys spending time with her husband and lovable daughter. She also enjoys being outdoors, traveling and exercising.
"I love being part of Embrace Orthodontics, where every day I'm surrounded by an awesome team and wonderful patients!"