Our caring and professional team provides an exceptional orthodontic experience! The result … a smile to EMBRACE!

Embrace your Smile. Embrace your Life!
---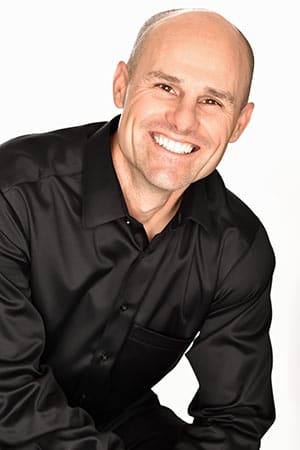 Office Manager
Chuck makes sure the office runs smoothly and goes out of his way to make each family feel right at home! He was born in California and raised in southern Illinois. Chuck met Dr. K. while he was working at the Saint Louis Zoo and she was finishing her Master's Degree in Orthodontics.
When Chuck is not at Embrace, he enjoys spending time with his wife, Dr. K., and their two lovely boys. You can also find him smiling ear to ear while mountain biking, running, and wrestling with his boys.
"It never ceases to amaze me how braces can transform a person's life. I really enjoy taking the journey towards a new smile with our patients and the bond we forge along the way."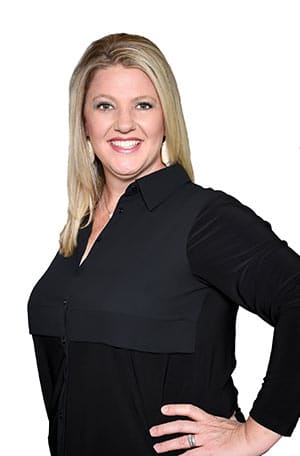 Treatment Coordinator and Marketing Specialist
Josi is a native Texan, who grew up in nearby Bandera. She has a very outgoing personality and is a joy to be around! She has been in the dental field since 1999 and has worked in a variety of positions, including Orthodontic Clinician, Marketing Specialist, and Office Manager. When it comes to guiding a patient through the initial stages of their orthodontic journey, no one is better trained than Josi! She and her husband live in La Vernia, TX, with their two adorable daughters. In her spare time, she enjoys coaching volleyball, visiting historic hotels, listening to Texas country music, crafting and watching her daughters play volleyball! Most of all, Josi loves spending time with her family.
"My mission at Embrace Orthodontics is to make sure "The New Patient" experience is as enjoyable as possible."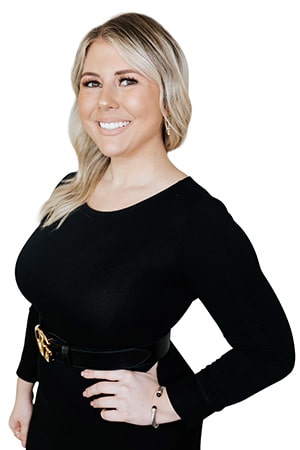 Finance and Marketing Specialist
Talland, better known as Tally, is one of the first faces you will see when you visit Embrace Orthodontics. Tally's fun and vibrant personality makes her the perfect person to welcome you to the Embrace family! Tally was born and raised in Charlotte, North Carolina. She moved to San Antonio in 2012. She and Dr. K met through a mutual friend. She is an expert selfie-taker, and is always willing to make you laugh. Outside the office, Tally loves to exercise, shop, and spend time with her family and friends.
"I love being a part of the Embrace family where I am constantly surrounded by fun and friendly people!"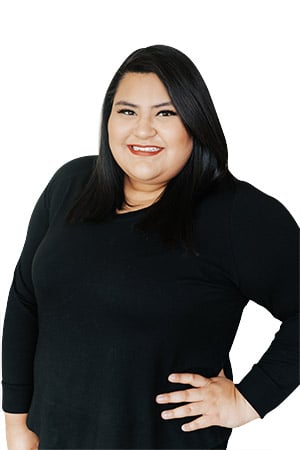 Administrative Specialist
Abby is the first person you'll meet when you walk through our doors. Her warm and caring demeanor will make you feel welcome and at ease about your visit! Abby was born and raised in San Antonio, Texas. She received her Bachelor of Science in Biology from the University of Texas at San Antonio. Her dedication to helping others led her to dentistry, and she became a Registered Dental Assistant. In her free time, Abby enjoys traveling to new places, listening to live music, and spending time with her loved ones.
"I always knew I wanted to do something truly impactful, and that's exactly what we do at Embrace. It's exciting to play a part in something so life changing for so many people."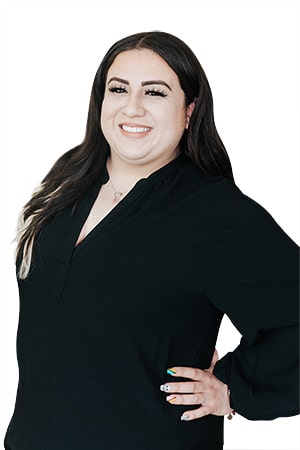 Clinical Specialist
Thalia, better known as "T.T." was born and raised in Texas City, Texas. She moved to San Antonio and graduated from Claudia Taylor "Lady Bird" Johnson High School as an early Grad. From there she went to Dental Assisting School and has been a Registered Dental Assistant since 2017. T.T. is a smiling example of compassion, optimism and positivity. She is always willing to lend a hand to those that need her. She feels extremely blessed  to have such a wonderful work family! In her spare time, she enjoys traveling and hiking with her furry four-legged babies.
"I love changing lives with smiles and being apart of the BEST orthodontic team!"